Lift Engineering Awarding Organisation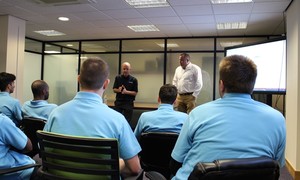 The Nationwide Academy of Lift Owners, 'NALO' (pronounced 'Nay-Low') is the lift industries leading awarding organisation.
We offer a flexible approach and certificate vocational courses, classroom learning and specialise in lift engineer safety training certification.
NALO awards lift engineering certificates in service, repair, installation and testing of passenger and goods carrying lifts throughout the United Kingdom where we quality assure training and qualifications through our external validation services.