Lift Engineer Certifications That Suit Your Business Needs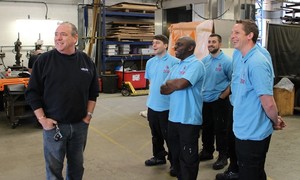 NALO's flexible approach is designed to support your company with your own existing or planned lift engineering training programmes while adding the assurance of independent accreditation. We focus on setting standards for the competence of all lift personnel that work in the lift industry and provide a range of support to certify lift engineering personnel under the following titles of certification;
Attendance Certificate - formalised recognition of learner attendance and participation
Validated Achievement - independent recognition that your learners meet the required aims and objectives of your company's training programme.
Vocational Qualification - designed to meet your specific business needs, and with the hallmark of a national qualification, this option is unique to your business without being regulated.
We also certify the Lift Engineer Safe Register which is for lift operatives that need to prove their knowledge and understanding of basic lift engineer safety where lifts are being installed on construction sites, or where lifts are being repaired, maintained or modernised in occupied buildings.